Merry Christmas from the RM office.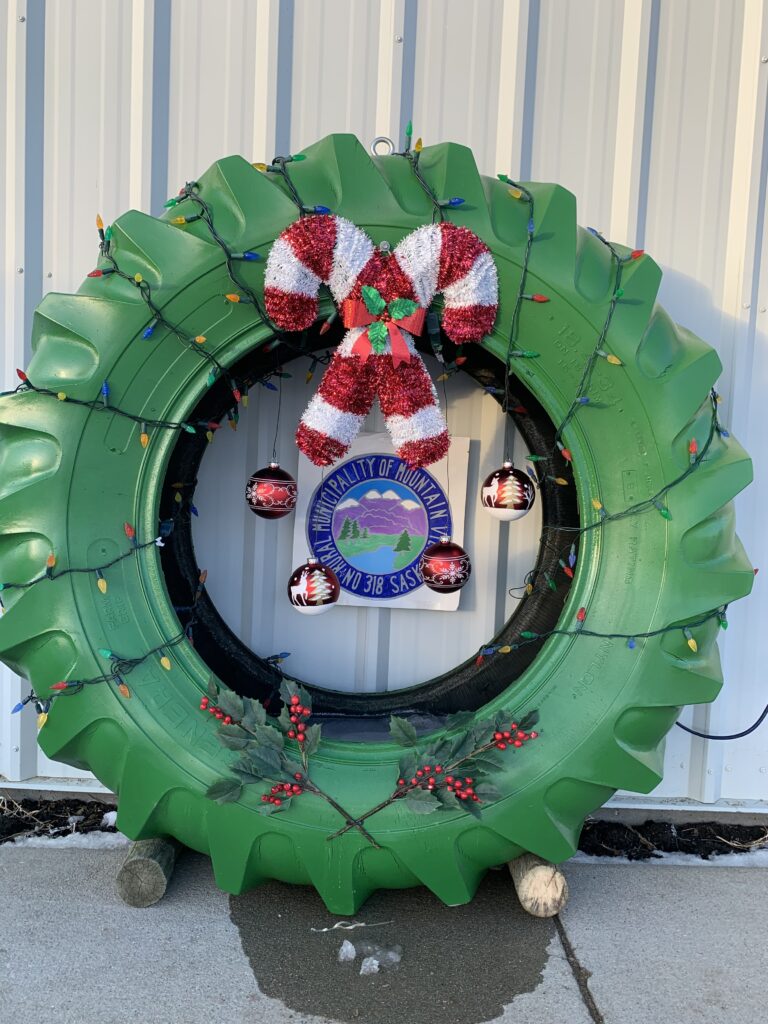 Merry Christmas, Seasons Greetings and Happy Holidays.
It's been an eventful and strange year and everyone is looking for something to smile about. In past years, we'd see lots of folks stopping by the office to share some festive cheer, but this year we recognize it's best to stay home and stay safe.
To help make you smile, we thought we would share our municipal office wreath as our way of wishing you a happy festive season and we want to challenge all of the other RM offices throughout the province to share their decorations and photos and help spread the cheer.
Merry Christmas everyone.